Entrepreneur Empowerment


Seminar Presenter:
Gary L. Adams

Saturday, October 22 @

11:00 a.m.





Calling all Entrepreneurs and Business Owners to attend this seminar to gain some valuable information that can foster growth in your business. The applied powerful and practical principles shared will help you take your enterprise to the next level.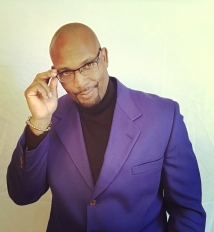 Gary L. Adams, an Entrepreneur, Author, Business Strategist and Professional Speaker, is known by many for his efforts to encourage and inspire people to reach their full potential. He has reached many through his shared wisdom and experience.
Author's website: https://garyladams.life/

Facebook event page is here
For more information, please contact us via e-mail at: info@nationalblackbookfestival.com
---