Don't Let Your Workplace Stress, Stress You Out of Work
Seminar Presenter:
Dr. Deitrick Gorman

Saturday, October 26 @ 4:00 p.m.

Discussion on the role that uncontrolled stress at work can have on detrimental health effects, as well as discussion on ways to decrease stress at work. A must attend!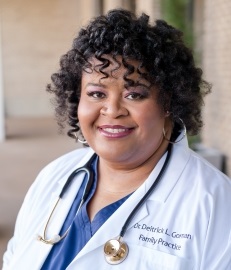 As one of America's most respected and admired Family Medicine Physicians, Dr. Deitrick L Gorman, D.O. is a Board-Certified Family Medicine Physician, who is recognized as a #1 best-selling author, speaker and entrepreneur. Dr. Deitrick is at the forefront of a worldwide movement to help people live a more healthy, productive and fullfilled life because they have made the inevitable stresses of work more manageable. Not only is she your Relaxation Doctor...She is America's Relaxation Doctor.
Visit the presenter's website: www.relaxedandreadybook.com
Seminar Facebook event page here
For more information, please contact us via e-mail at: info@nationalblackbookfestival.com
---