5 Simple Steps You Can Take to Fire Your Landlord & Buy A Home


Seminar Presenter:
Tamara Celeste, Home Buying Coach

Saturday, October 27 @ Noon

Do you dream of owning a home but think that home ownership is out of your reach? You might be surprised just how possible it is to purchase your first home:
Even if you don't think you have the money
Even if you think houses are too expensive
Even if you think your credit score makes it impossible
Join real estate expert and home buying coach, Tamara Celeste, to discover amazing insight and tips that can have you in the home of your dreams, where you can start building wealth for yourself and your family, not for your landlord.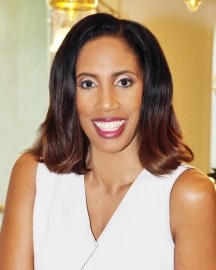 Tamara is a lawyer, real estate broker, entrepreneur, bestselling author, speaker, and coach. Tamara recently published her book, Buy Homes Not Shoes (or other stuff): A First-Time Homebuyer's Guide for Women which became went to #1 on 8 bestseller lists on Amazon Kindle. She wrote the book to empower, educate, encourage and support women in their quest to purchase real estate. This will in turn enable them to build wealth and increase their net worth so that it has a direct, positive financial impact on their lives and the lives of their families.
Author's website: www.tamaraceleste.com
Seminar Facebook event page here
For more information, please contact us via e-mail at: info@nationalblackbookfestival.com
---