A Few Good Men -- A Path to Godly Fatherhood
Workshop Presenter:
Brother Prater
Author, Minister, Musician, Public Speaker
Saturday, October 28 @ 12:00 p.m. (Noon)
This seminar will emphasize the important role fathers play in their communities, churches and in their families lives. The presenter will discuss the impact of an inactive fathers and address many topics and issues fathers face from day to day. He will also applaud the fathers who are taking care of their responsibilities; to educate and challenge those who are not, and to give single women a way to identify the qualities of a potential future husband and/or father to present and/or future child.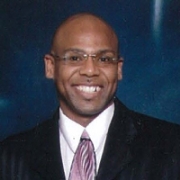 Brother Prater is a gifted minister, musician, author, public speaker, & the host of a weekly podcast show called ReConnect My Heart (www.blogtalkradio.com/reconnectmyheart). His recorded sermons & written devotions on popular social media outlets address many important topics of life, including matters of the heart. He's a people-person & has always had a special connection with the public throughout his life.
Brother Prater has been a leader in public service for nearly 30 years, including more than 23 years in law enforcement. He's a firm believer in teaching the power of prayer & the importance of studying Godís Word about every situation. He makes new acquaintances feel like old friends & leaves a positive, lasting impression wherever he goes. Brother Prater is dedicated helping others achieve their purpose in life while sharing the Biblical Truth of God.

Visit Brother Prater's website: http://brotherprater.org/?page_id=441
Seminar Facebook event page here
For more information about NBBF, please contact us via e-mail at: info@nationalblackbookfestival.com
---